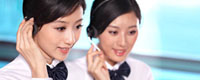 Name: Carol
Tel: +86-18318441980
E-mail: carol@casomedical.com
Add: Xixiang, Baoan District, Shenzhen, P.R. China
Skype: carolluo2013
WeChat: casomedical
whatsapp: 008613530566349




Product name : Portable Suction Unit

Product No. : 2023330221440
Details:
This suction machine is used for sucking the thick sputum and viscous fluid blocking the throat of patient or patient with pediatric disease.
Features:
Highly efficient plunger pump that is dispense with lubrication and has a long useful life.
Uni-directional without generating positive pressure, it is designed to have an excess flow protection device to prevent the liquid from entering into the suction pump.
The hand switch and foot switch both are available to use
Max vacuum :≥0.08MPa(600mmHg)
Flow rate:≥18L/min
Storage bottle:1000ml×1