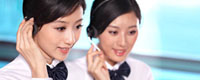 Name: Carol
Tel: +86-18318441980
E-mail: carol@casomedical.com
Add: Xixiang, Baoan District, Shenzhen, P.R. China
Skype: carolluo2013
WeChat: casomedical
whatsapp: 008613530566349




Product name : Full Auto Biochemistry Analyzer

Product No. : 20234321553
Details:
Overall Performance
Equipment type Fully automatic discrete, STAT priority
Analysis rate Constant speed 200T/H(without ISE)
Test principle Colorimetry, turbidimetry
Analysis method End-point, 2 kinetics, fixed-time, etc. support single/double wavelength, linear and non-linear calibration
Sample System
Sample Tray 49 sample positions, random access of all samples
Sample Volume 2-50ul, 0.1ul increment
Sample probe Liquid level detection, the remaining detection, collision protection etc.
Sample Containers Sample cups, Micro tube, Original blood-collection tube, etc.
Reagent System
Reagent Tray 56 reagent positions
Reagent Volume R1:25-300ul, R2:10-150ul, 0.1ul increment
Reagent Probe Liquid level detection, the remaining detection, collision protection etc.
Reagent Refrigeration 4-15℃, independent power supply, 24-hour non-stop refrigeration
Reaction System
Reaction Tray Rotating tray, 80 cuvettes
Cuvette Reusable high quality cuvette, Optical diameter 6mm
Reaction Volume 180-500ul
Incubation system Bi-directional liquid-air device
Temperature 37℃±0.1℃ with real-time display
Optical System
Light source 12V35W halogen lamps, over 2000 hours
Photoelectron road after spectrophotometry
Wavelength 340,405,450,510,546,578,630,700nm
Absorbance range 0-3.500Abs
Resolution 0.0001Abs
Operating System
PC operating system Windows XP or above
Analysis control software English version graphical operating software
Report printing Report formats support the user-defined mode, QC and state information etc.
System connection RS-232