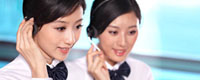 Name: Carol
Tel: +86-18318441980
E-mail: carol@casomedical.com
Add: Xixiang, Baoan District, Shenzhen, P.R. China
Skype: carolluo2013
WeChat: casomedical
whatsapp: 008613530566349




Product name : Real-Time qPCR System

Product No. : 202343171610
Details:
1. 16 wells 2/4 channels optional.
2. Innovative SSLP™ CCD imaging technology for qPCR, fluorescence of all sample holes is detected at the same time.
3. 7" Color TFT Touch Screen, Edit, run, and view results at a glance.
4. Self-lock heat lid realize no evaporation.
5. T-Optical™ top detection technology, white PCR tube could be used, produce better sensibility.